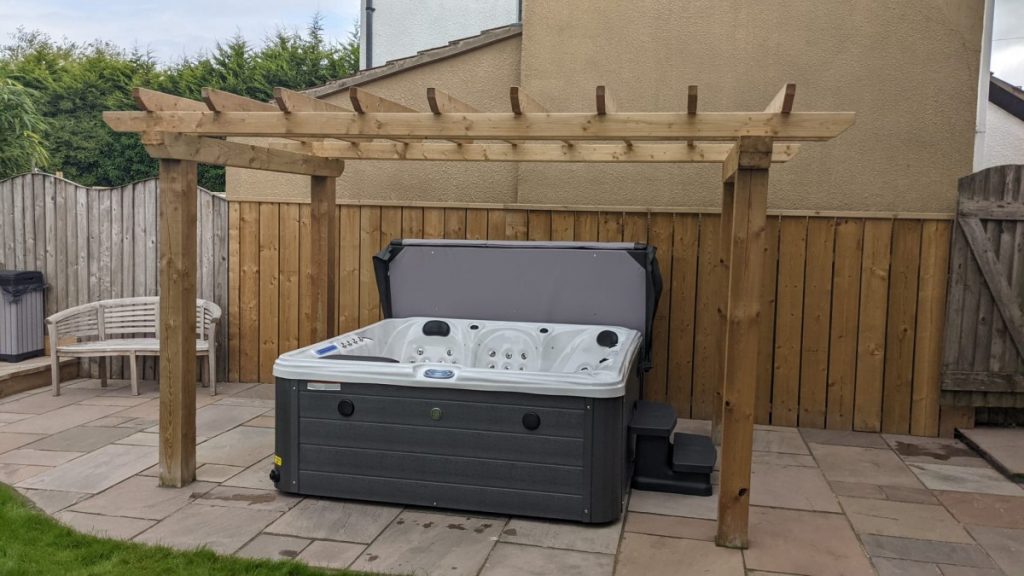 New High Spec Norfolk Hot Tub Install
Customer Ian contacted us to enquire about having a hot tub lifted over his house due to access issues.
We surveyed and decided that it would be possible to use The Hot Tub Mover and their truck mounted crane to lift this in thus saving Ian an expensive crane Lift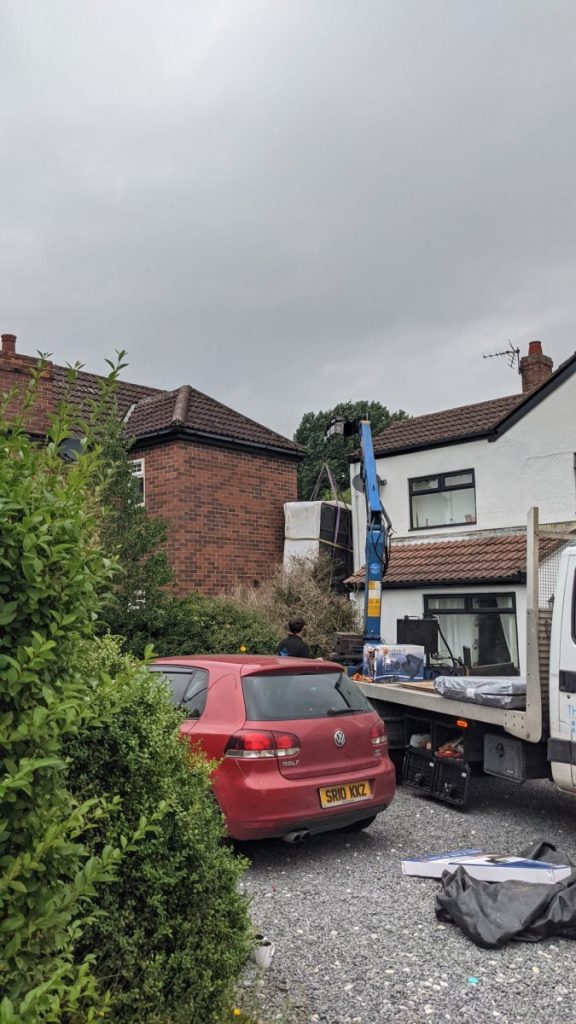 Luke and Mark quickly got the tub lifted in and connected up.
The Norfolk is a high end multi pump tub featuring Balboa Controls, Bluetooth and multi led lighting. A cover lifter was fitted for ease of removal.