Seaside Hot Tubs were contacted by Andrew and Mieke, customers of ours via Premier Hot Tub Hire. Andrew wanted a permanent hot tub in his beautiful garden in Scarborough so opted for a Chicago Hot Tub which fit perfectly into place.
hot tub scarborough
Luke and Paul completed this install. Our sled was used to move the tub from the roadside to the final location. Andrew and family had opted for the bluetooth upgrade and the cover lifter upgrade.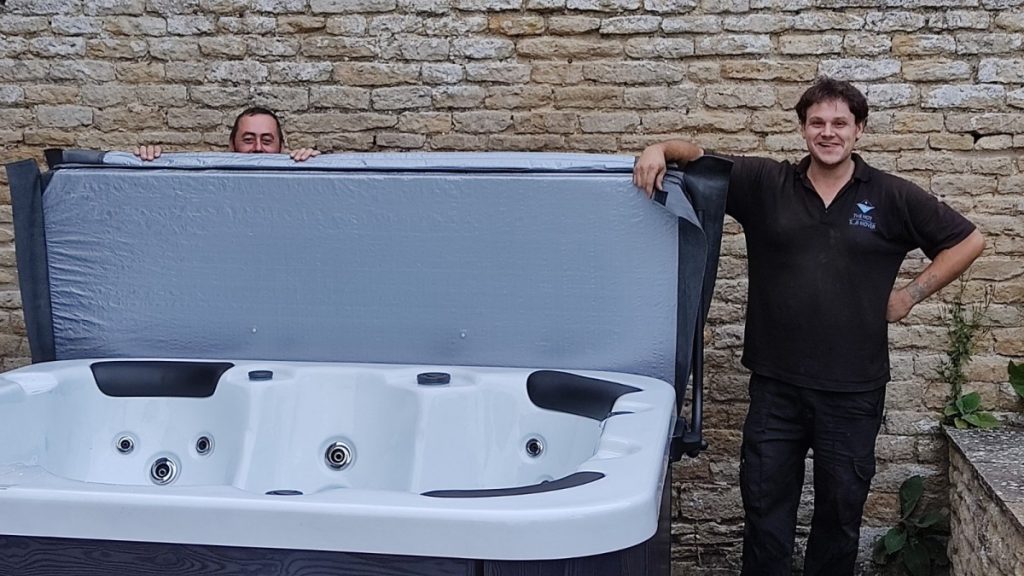 About Seaside Hot Tubs
Seaside hot tubs are located in Scarborough North Yorkshire. We supply affordable luxury hot tubs to our customers across the North Of England. In conjunction with our sister companies we are able to offer the following Services
Seaside Hot Tubs – Supply of new and pre owned hot tubs offering customers excellent value for money
The Hot Tub Mover – Hot tub Move and Hot Tub Relocation services – UK Wide Service
Premier Hot Tub Hire – Hire of luxury solid hot tubs for that special occasion or event.
Please feel free to call Ben on 07525 326 044 for any hot tub advice you need. We are very friendly and knowledgeable and can help with most things hot tubs!
---
Phone 07525 326 044
Email [email protected]